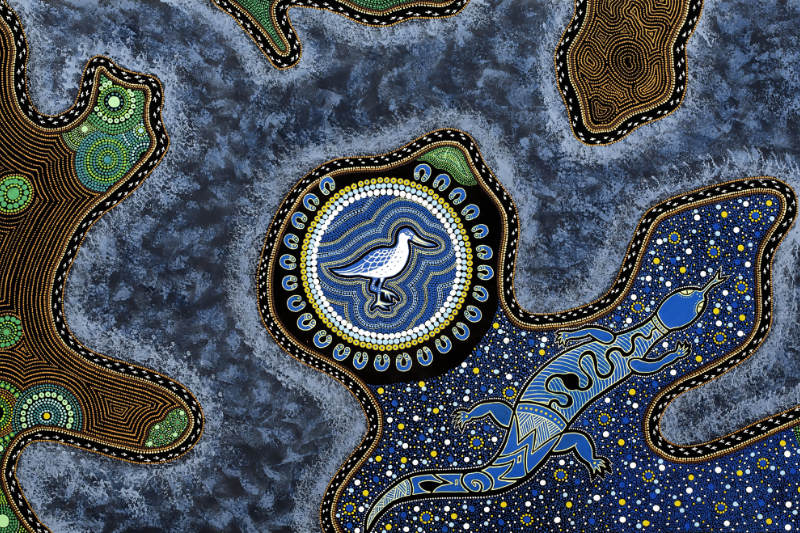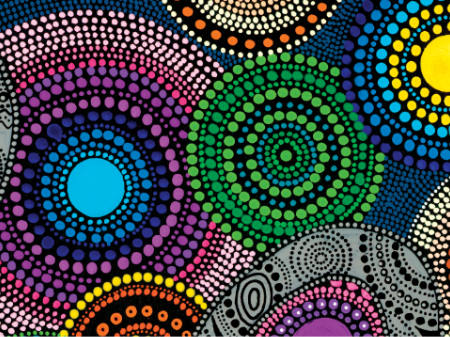 Have you been looking for a piece of contemporary Aboriginal artwork but can't find the right piece? The colours aren't right or the size isn't suitable for your space?
Why not commission an original piece?
The benefits of an original piece is being able to choose your colour pallette, and size. An original will also give you the freedom to choose the story of the artwork. I have had many clients that choose my style of work but want it to be a custom piece that reflects their own family/story. All of this is possible when you choose to go down the custom artwork road.
CLIENTS INCLUDE
Concord Hospital
Abbotsford Public School

JERSEYS / UNIFORMS / FABRICS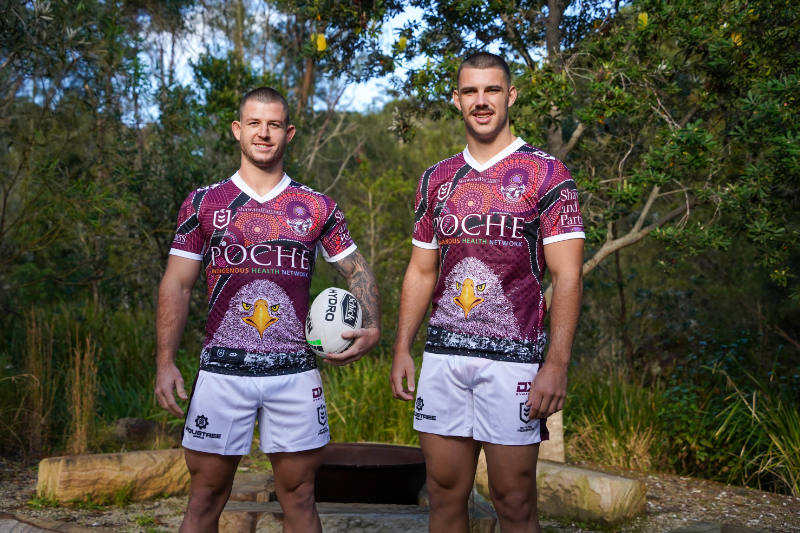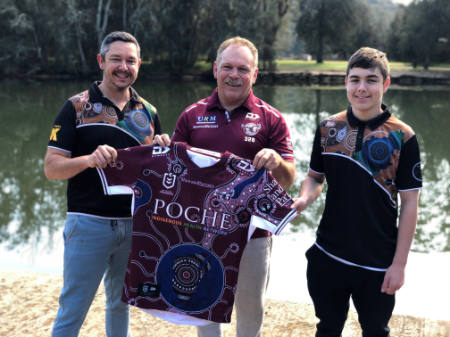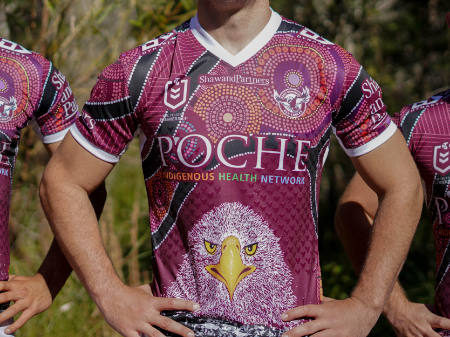 If you are looking for an indigenous design for your club jersey or local social sports team, Koori Kicks Art can provide custom designs for you or your club. Uniform designs can also be arranged for schools and businesses.
CLIENTS INCLUDE
Manly Uniform – Indigenous Round 2021
Manly Sea Eagles 2020
Manly Sea Eagles 2019

ARTWORK SCANNING & PHOTOGRAPHING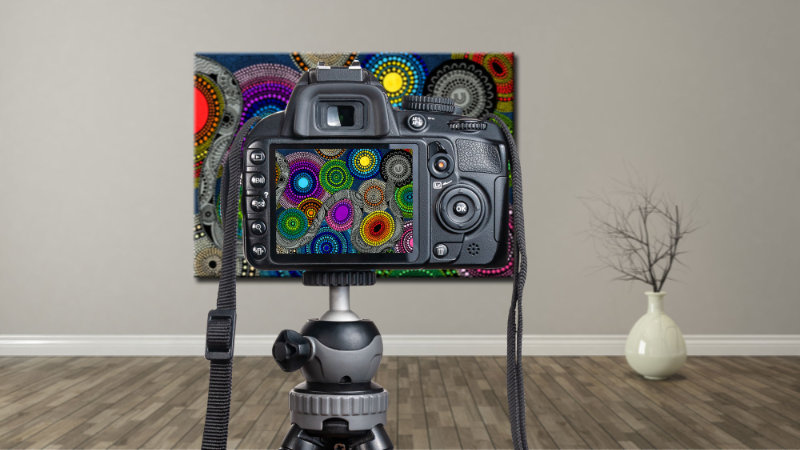 All original artworks that are produced by Lee are professionally photographed or scanned for reproduction. This gives the buyer so many options for choice. You may like a particular artwork, but it isn't the right size. This is when having a custom printed canvas or art rag print comes in handy.
Canvas Prints – Cotton Art Rag Prints – Vinyl Wall & Window Decals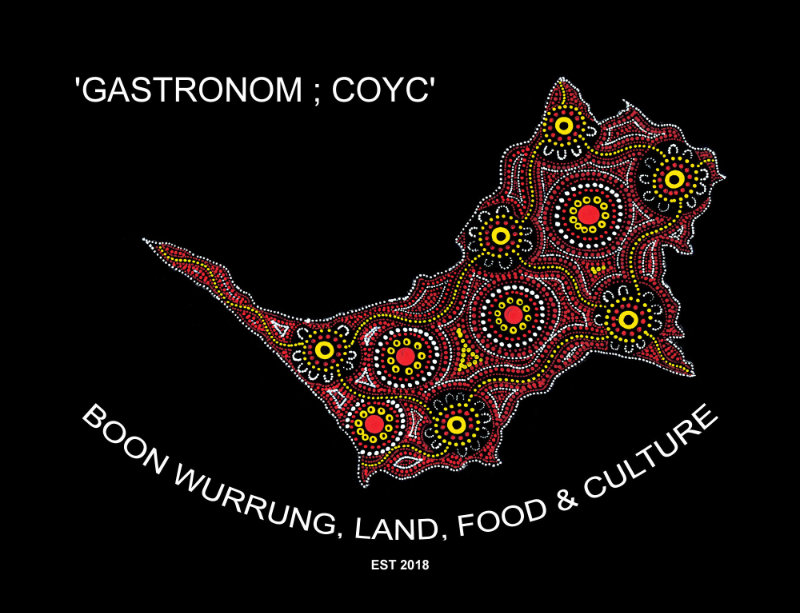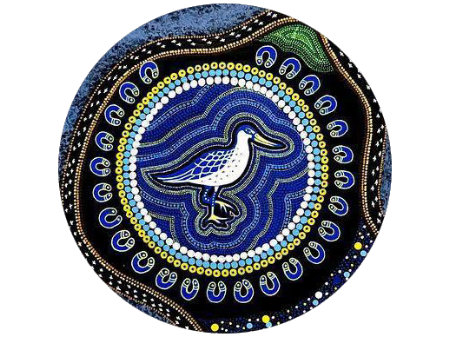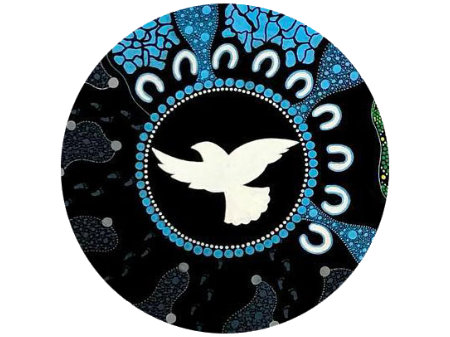 Are you looking to upgrade your logo for your business, or want to tweak your current logo to incorporate an Indigenous connection? Send me an email containing your current logo and any design concepts you want to incorporate into the new logo.
CLIENTS INCLUDE
Gastronom; COYC
Abbotsford Public School
Wesley Mission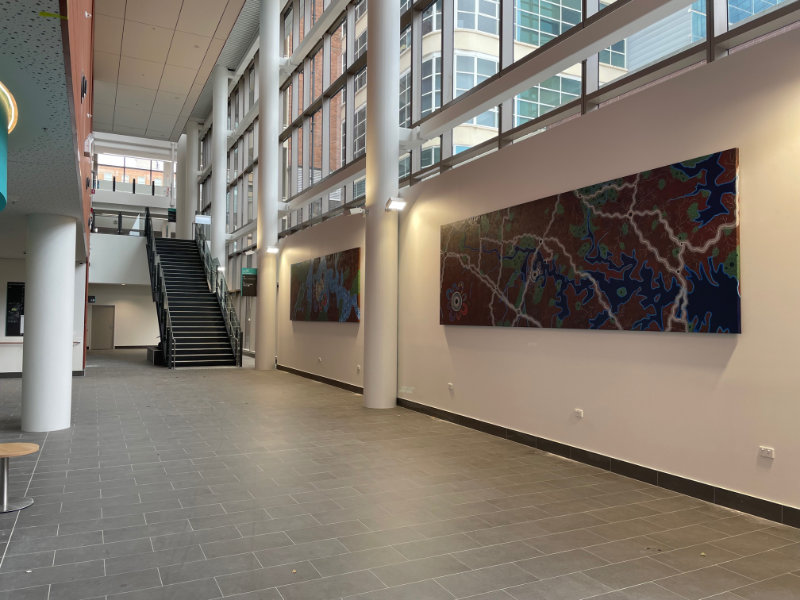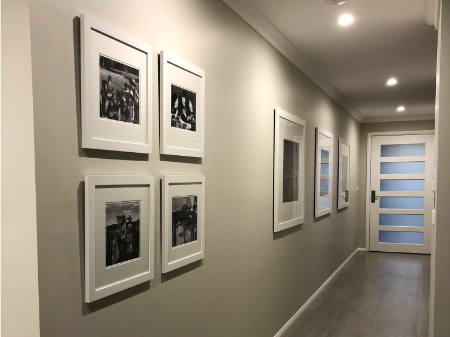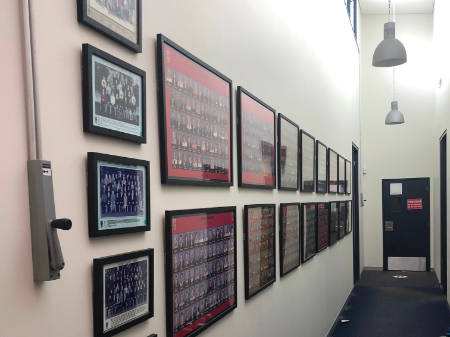 Did you know that Koori Kicks Art not only design custom contemporary Aboriginal art, we also can arrange installation?
That's right, Lee has been providing an art and framing installation service to the public and corporate sector for more than 25 years.
Even if you have purchased a piece of work online or from another gallery, and want it professionally installed. Lee is happy to do this for you.
Pricing starts at $25 per picture/artwork along with a call out fee. Most call out fees are between $80-150.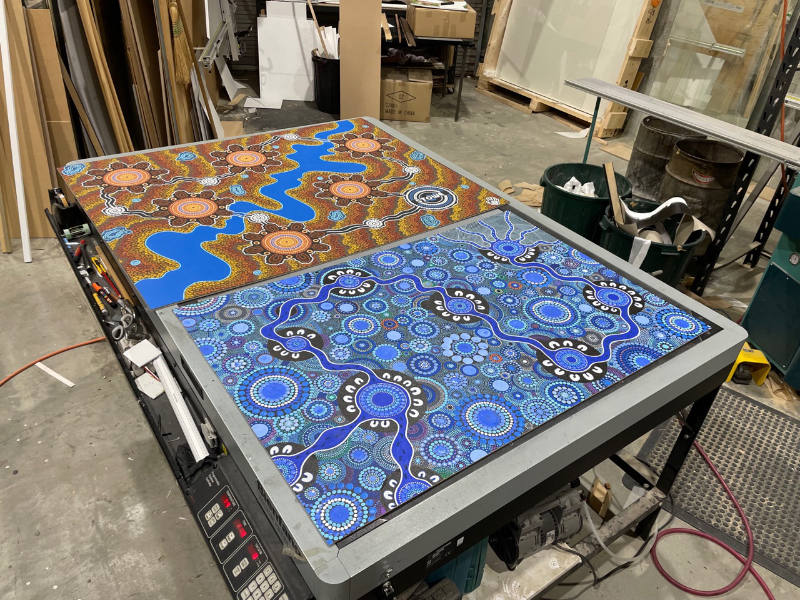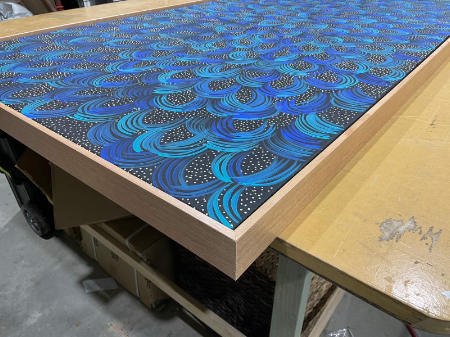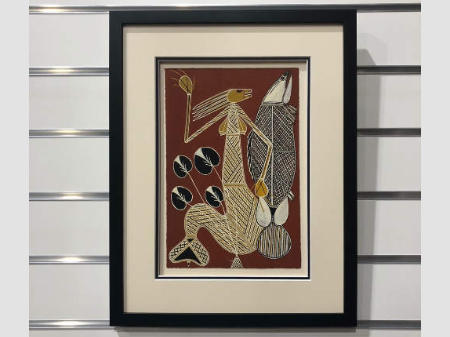 Koori Kicks Art owner Lee Hampton also owns Black Door Gallery in Penrith. Black Door Gallery is a full custom picture framing center and Aboriginal art gallery.
This means that you not only can commission an artwork from Lee, he can also provide you with the custom framing for it. If you have other items that need to be framed, Lee's framing business can also take care of that.